Tippet-Richardson has a long history of moving offices, homes, and apartments all across the world. Our history isn't only something we're proud of, it's the groundwork for the reputation we have today.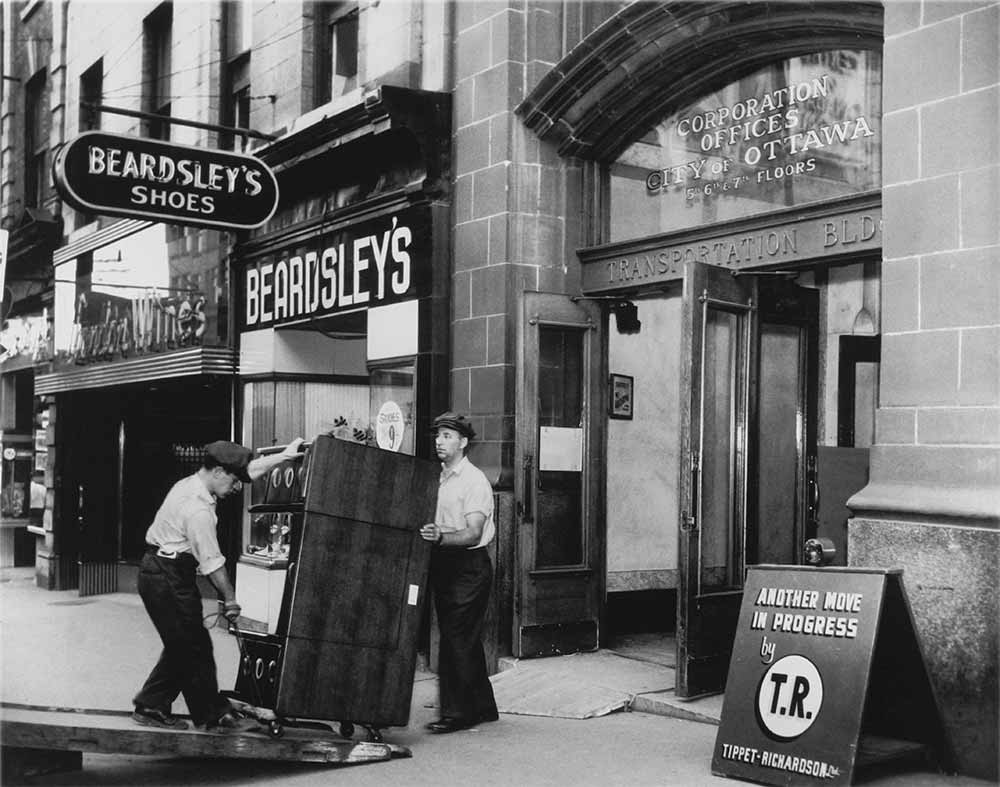 Founded in 1927, Tippet-Richardson is one of Canada's oldest and most established moving and storage companies. Basil Tippet and C.A. Richardson started their operation in Toronto, Ontario, with the primary goal of providing high quality residential and commercial moving services to the surrounding area. The two owners' humble beginnings consisted of a rented warehouse and a moving van from which they serviced the eastern US, Ontario, and Quebec. Back then there was no Canadian highway into Western Canada and in order to make its western deliveries, the company was required to travel through the US.
Over the years, the company has evolved and leadership has changed. Russell Naylor, who was Operations Manager at the company's beginning, became Vice-President in 1944 and when Mr. Tippet died in 1959, he became President. In the 80's the company grew and established offices in Vancouver and Calgary. Today, Brenda Naylor, Russell's granddaughter, is the President and CEO of the Calgary and Vancouver locations.Tippet-Richardson has grown and flourished as one of the oldest and most trusted agents for Allied Van Lines in Canada.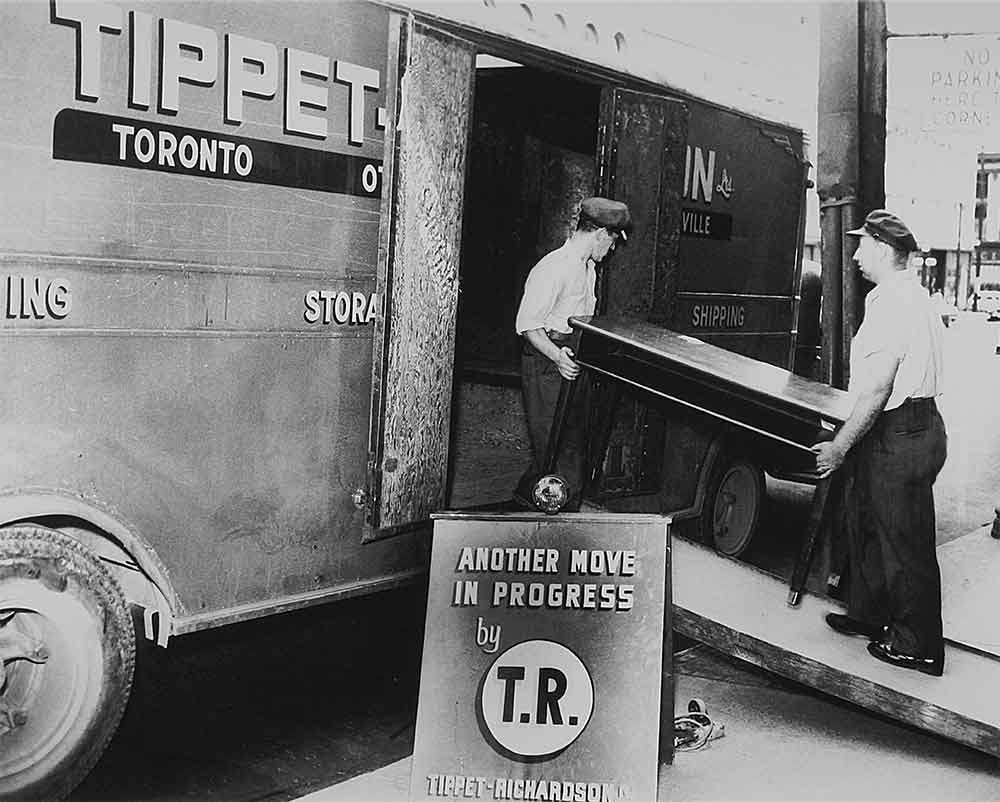 Our primary mission isn't all that different than it was in 1927. We still seek to provide high quality residential and commercial moving services to our surrounding areas. We're also pleased to offer international moving services as well as a strong business records management centres across Canada. Each of our services have one goal, make your move more comfortable.
Part of Tippet-Richardson's identity is a strong spirit of giving. Even in our beginning, supporting the community has always been a non-negotiable part of company culture. We make a strong effort to support communities where our employees live and work. Here are a few of the organizations we support.
At Tippet-Richardson, we're well aware that our industry has an impact on the environment.  From the large volume of non-recyclable packing materials to the carbon emissions released by our trucks, businesses in the moving industry need to make changes to combat climate change.

Here are the steps Tippet-Richardson is taking.
Idle Free
Climate change is one of the most pressing issues in our world today. At Tippet-Richardson, we're playing a small part by enforcing an idle free policy on all our trucks. Since Earth Day April 22, 2013, we have made this policy mandatory for all our drivers. As a reminder, we've placed idle free decals on all our truck windows and warehouse doors.
Tree Canada
As an agent for Allied Van Lines, we are extremely proud to have partnered with Tree Canada and to have followed through with our commitment to plant 15,000 trees over the past three years.  Through a separate Allied Van Line's initiative, over $23,000 was contributed on behalf of Allied's many customers, enabling Tree Canada to plant an additional 3,800 trees.
Reduce/Re-Use/Recycle

Every day around the office, Tippet Richardson is reducing waste.
We're reducing and/or eliminating the use of non recyclable packing material.

We're using only packing paper and boxes which are 100% recyclable.

We're recycling used tires.
We're reusing or recycling packing materials and containers where possible.

We're recycling paper, cans, bottles, cardboard and toner cartridges.
8035 North Fraser Way
Burnaby, BC. V5J 5M8
2905-37th Avenue N.E.
Calgary, Alberta T1Y 5Z9 
Unit #120 – 2215 Gladwin Cres.
Ottawa, ON K1B 4K9